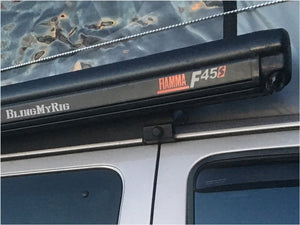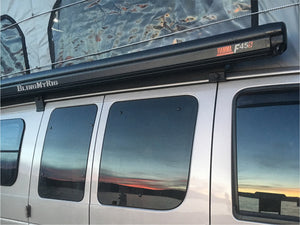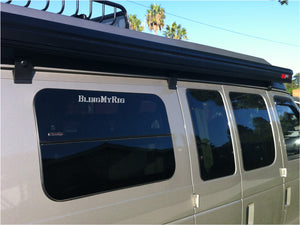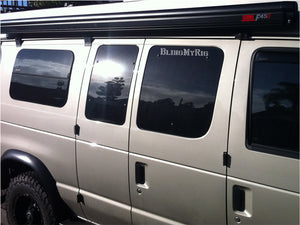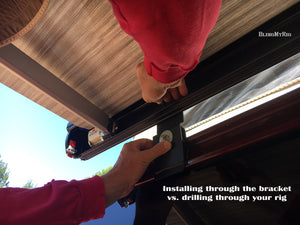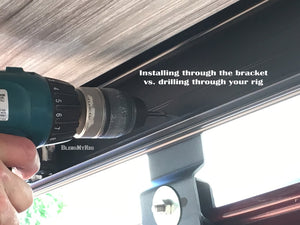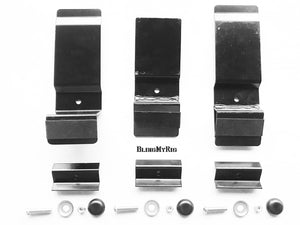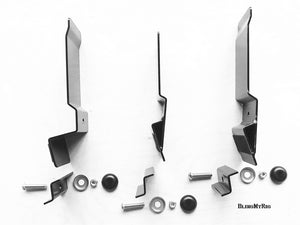 All Toys
Awning Brackets / "Z" Brackets
from $ 210.00 USD
Please Carefully Read All Information Before Purchasing.
If you have an awning that is not made by Fiama (even though it may look just like a Fiama), many extra modifications, which are not covered in our installation instructions / video, are required. As these brackets are made ONLY for Fiama awnings, we cannot provide any support or assistance in the installation process beyond what our standard instructions / video tutorial covers. We appreciate your understanding and acceptance of these limitations. Thank you.
These brackets, while easy to install, require very careful attention to some critical details which must be employed. Failure to do so may result in the awning coming off the brackets, or the brackets coming off the van. If this happens, both the awning and the vehicle can be damaged, and this is all on you / the installer!
There is a disclaimer to this product, which must be agreed to (during the checkout process) before this product can be purchased. Thank you for reading the disclaimer here.
---
Great news! We now have awning brackets (aka "Z" Brackets) for Chevy / GMC vans. Select your vehicle from the drop-down menu when purchasing.
These exclusive BlingMyRig brackets allow you to securely hang your awning. Ford vans have three brackets and do not require any holes.  Chevy / GMC vehicles have two brackets and require a hole to be drilled for each bracket.  A Cross Nut setting tool is required for installation of the Chevy/GMC brackets.
Works perfectly with your awning (up to 10ft length) so you can be protected from the sun, rain and snow. As always, never use your awning in windy conditions.
For use on rigs with or without PopTops.
Awning Brackets
Only for Ford Econoline vans, years 1992 - 2014, or Chevy / GMC Express vans, years 1996 - 2021. Be sure to make selection in the drop-down menu.
Specifically designed for the Fiamma F45s awning up to 10ft in length;  also works with Thule, Dometic, ARB / CVT and others but only with a straightforward modification.
Each Ford set contains three brackets and all hardware
Each Chevy/GMC set contains two brackets and all hardware  
Made of powder-coated steel and comes with Stainless Steel Hardware
Detailed installation instructions provided
Made in California by a fellow van enthusiast and Forum member! 👏🏼👍🏼
Price includes **free shipping** via USPS Priority Mail for US addresses only. For international shipments, please contact us with your shipping address as the shipping rates will be waaaay over-calculated 😱 on the website.
**Important note:** if you are combining this products with a Swivel Seat Base and / or Stay-Put Bug Screens, there is a system glitch that shows a shipping charge of only <$10.00. This is not correct, and appropriate shipping charges need to be paid before the seat base(s) ships. Before fulfilling your order, we will contact you with the extra amount. Thank you for your understanding!
---
Inventory Status as of June 11th,  2023:
FORD Brackets - These are currently in stock and will ship approximately five days after order.
CHEVY Brackets - Unfortunately, we are currently out of stock on this product for  Chevy / GM.   At this time, we do not have an eta for the next batch.
Ford brackets always sell out pretty quickly, so if you're sitting on the fence about purchasing, you might want to purchase right away.
As always for this product, the price includes free shipping! 👏🏼👍🏼
Please reach out with any questions!
---