Return of the Ski Bum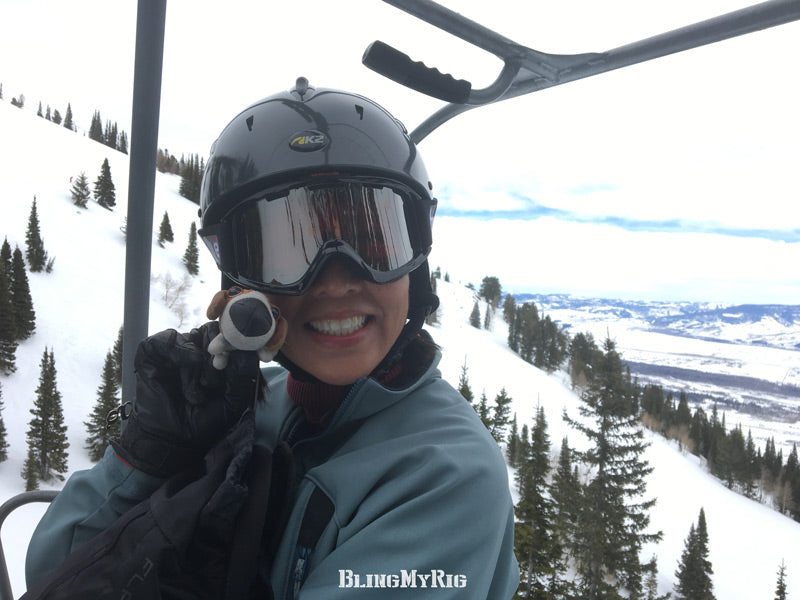 I've since written a post about food preparation for long trips. Check it out. ↩
The funds raised from this event are used to feed the public in the Spring during the annual "Festa." I (1derGirl) am a very active volunteer at this organization and highly recommend getting involved. ↩
The preparation required to be away for nearly three months while living in a van in very cold, snowy environments requires a massive effort.[1]
We really wanted to leave the third week of January, but we delayed our departure until February 2nd so we could volunteer and lend our efforts to the big fundraising crab dinner on February 1st at the Sausalito Portuguese Cultural Center. I mention this event because if you live in the San Francisco Bay area and love crab, this is a must-attend event. If you missed it this year, that's okay. You can go next year, and every year after, like so many repeaters. Thee best crab; all you can eat![2]
The plan was to leave the next day, but we didn't get home from the event until nearly 1am, and there were still so many things that had to be done before we left.
We finally pulled away from the house shortly after 8pm on Monday, February 3rd. We could've left a few hours earlier, but it made no sense to do so as we would have just sat in horrible, bumper-to-bumper traffic. We drove to Reno and spent the night in a casino parking lot.
The next day we drove straight to Heber City (near Salt Lake City) so we could ski Deer Valley all this week. Luckily there are two RV parks in Heber City, and both are no further than a 30-minute drive to Deer Valley.
We are staying at the Mountain Valley RV park, which is really nice (unfortunately, I don't have any images). Instead of having a large, group bathroom with stalls of toilets and showers, the bathrooms are individual units that each contains a shower. Everything is super clean, and Judy, who took care of our reservation, was super professional, nice and helpful.
Yesterday, we woke up to a raging blizzard, which meant it had to be a complete white-out on the mountain. Normally I would ski in these conditions, and as much as I was dying to get on the slopes, I didn't want to risk getting injured on my first day simply because I couldn't see.
We drove up to the mountain anyways to check it out and get the lay of the land. We were thrilled to learn that the World Cup Finals for aerials and dual moguls are happening this week. Way cool!
*********************
Wednesday, February 5th
This morning we woke up again to another storm. It wasn't snowing as hard, but it was really cold and the winds were howling.
We decided to sit out this day as well and go to the library (one of my favorite things to do while on the road if the weather's bad), so I could do some work. BTW, the Heber City library is gorgeous!!!
Tonight, we are hitting the sack early since tomorrow is our first day back on the slopes. Get ready, mountain, cuz here we come!!!
---
Leave a comment
Comments will be approved for public display.
---
Also in Ski Bumming 2020 & COVID