Leadville, Denver & Boulder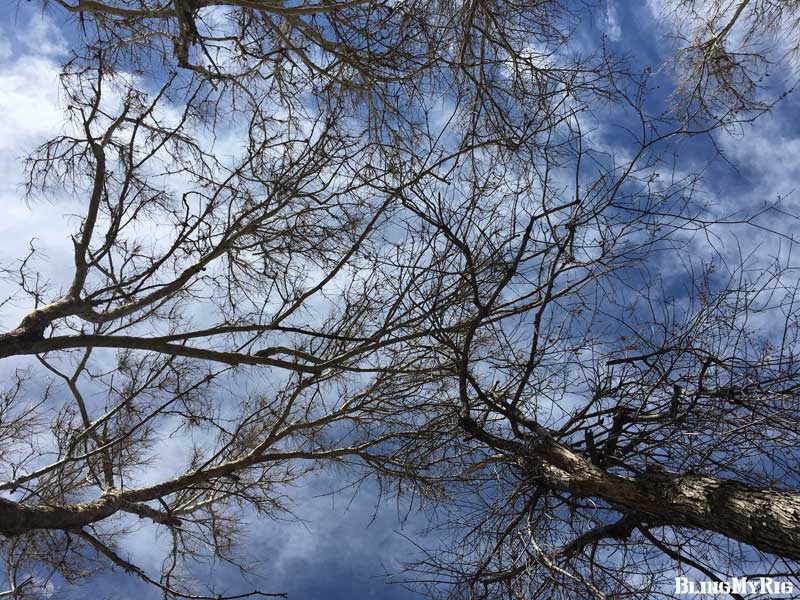 After our Dunes hike, we headed to Leadville, CO to spend the night and look around. Shrekkie loves Leadville, so we wanted to check it out and experience the "Two-Mile-High City" / "Cloud City." Leadville's elevation is 10,152 ft (3,094 m), which makes it the highest city in the US. It's a pretty small town, and it's actually a statutory city.
The drive to Leadville from the Dunes was super easy, which is so unusual for a drive to such a high elevation. In fact, 1der was amazed the roads were straight! We've never driven to 10,000+ ft (let alone 6,000+ ft) on a straight road.
Jim so graciously allowed us to park in his driveway to boondock and shower for the night. Shrekkie is our shower dude. A friend with benefits. Haha!
We pulled up around 10pm and were greeted by a total sweetheart — his son's girlfriend who recently moved to Leadville. I had a very nice visit with her, and I loved her response to some of my first words: "What's a nice girl from Arizona doing in Leadville, living at such a high altitude?" "Trying to breathe," she replied with a smile. Classic.
We woke up the next morning and were treated to the cheerfulness of the home's exterior. Since it was dark upon arrival, we couldn't see the house. It was so cute. The paint colors made you smile; actually giggle! A great choice for the environment, for I can only imagine how bleak it could be during a long, dark and snowy winter at that altitude. But it was a beautiful sunny day, so the purple / gum ball-colored house screamed SPRING is coming!
We drove through "downtown" Leadville and saw the sites. Translation: we didn't blink for 30 seconds. 😆
Leadville is an old mining town that flourished in the mid to late 1800's to become the most famous silver mining camp in the world at that time. Historians estimate that by 1890, nearly 30,000 fortune hunters came here to get a piece of the action. Some of them did really well, including H. A. W. Tabor, who built the opera house that still stands today and serves as the stage for current-day productions.
Across the street and kitty-corner to the Opera House is the Silver Dollar Saloon, which has a huge sign on the side of the building boasting in all caps "BEST WILD WEST SALOON IN AMERICA."
Ok, knowing the history of Leadville, one might be convinced...
Until you examine the details and see that it's actually an... Irish Pub!
We left Leadville late morning and made the beautiful drive down the Tennessee pass, which gave us many spectacular views of the peaks (sorry, no pics), including Mount Massive, which stands at 14,428 ft (4,398 m), making it the second highest summit in the Rocky Mountains / state of Colorado, and the third highest summit in the contiguous United States. The drive was smooth and easy, and we eventually intersected with I-70, the heavily traveled and heavy traffic corridor for Vail, Breckenridge, etc. Luckily it was early in the afternoon, so we didn't get stuck in an end-of-day, ski-resort traffic jam.
Next stop, Costco! Normally I would not write about a trip to Costco, but something really funny happened there...
As usual, we parked Beastie at the back of the lot, and I took a few moments to gather the shopping bags before stepping out. When I finally got out, a couple was staring at me / us, and at first I thought they were upset with us because they had very serious looks on their faces. And then their outer fanboy / fangirl-ness came out in full force.
This is what we've come to expect, and we get a big kick out of it. As you might of have seen from our The Who page, this is the norm, and this day was no exception. I headed into the store while 1der continued to talk with them. Upon my return, he was anxious to tell me:
After I left, the man told 1der he didn't want to offend me, so he waited until I left to say that when he saw Beastie, he got so excited, he "got a woody!" OMG, how Hi-Larious is that! I am laughing just writing about this!
They want their own rig. They should name it Woody!!!
************************
In Denver, we met Shrekkie, his wife and one of their sons for dinner. It was so great to finally meet Shrekkie's bride (no, her name is not Fiona). Like Shrekkie, she is super nice, and they have a great dynamic and are clearly very happy together. We thanked her for letting us borrow her hubby for these past two weeks; hopefully she'll join the tour next time.
Their son was a cool dude, and I loved seeing how they all interacted. This is a close family, and throughout our time all together, I reflected on how wondrous it was for their relationships to evolve from parental to friends. Nonetheless, the comfort and nurturing their son still subtly receives from his parents was touching. Shrekkie often skis with his sons, and when they go, it's call the "man trip."
We said our goodbyes and hopped in Beastie for Boulder, where we spent the weekend with friends we met through 1der's "online dating" site, the Sportsmobile Forum. Easy now, it's not what you think...
We met R, A and their son (L) two and half years ago at a Forum meetup over the holidays at Anza Borrego State Park. They drove all the way from Colorado to east of San Diego, and when they pulled up in their blinged rig, everyone kind of went nuts because of their Colorado Camper Van (CCV) pop-top. It's partially because of them that we went with the CCV top versus a Sportsmobile top. And if there's ever any question / contemplation, always go for the CCV top. End of story. Enough said.
They have a beautiful home in Boulder, and we hung with them for the weekend. The boys continued with their bromance, spending 24/7 talking about, you guessed it, vans! Beastie and his buddy got baths from their Daddys.
I was excited to spend time with A and get to know her better. She and their son L were out of town when we swung by on last year's tour, so we needed to make up for lost time.
We were also looking forward to connecting again with Scott, whom if you recall, we met on the gondola at Ajax. We had dinner with him and his friend, Heidi, and it was great to see him again and meet her. She's a cool lady: rock climber, mountain biker, skier. Intelligent, beautiful and super nice too; definitely ready for Prime Time.
There's an outside chance 1der's Mom and uncle may know her Daddy as he grew up in the same hood as them. Now how amazing would that be if that's the case?
The evening wound down with a walk from the restaurant to a gelato shop. L, who is 9 years old, put his jacket on backwards, and his father pulled his hat down over his face. With his arms crossed behind him, it looked like L was facing you (but his feet were pointed in the wrong direction!).
We crossed several blocks with L walking backwards, I mean forwards, or was it actually backwards??? ? Everyone passing did a double take, and we all got a kick out of watching their reactions. We were all amazed how well L was able to walk backwards, step off and up the curbs, and pull off this stunt. It was really funny when we got to the gelato place and his father took L's arm and broadly waved about stating, "I'll have one of those..." We all laughed, and then L finally revealed his true self for gelato. Yumsters.
Our stay in Boulder was great, and we appreciate all the material gifts given to us by R, A and L. But the best gift of all, we told them when hugging goodbye, was their friendship. Thank you guys!
---
Leave a comment
Comments will be approved for public display.