Alta / Snowbird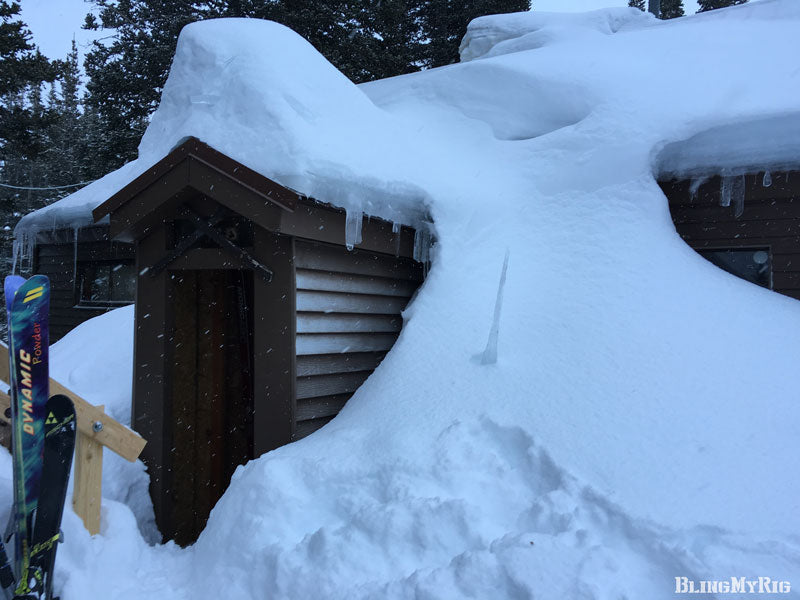 We left Mammoth on Monday after a full day of skiing. We drove a couple hours to Tonopah, Nevada, where we found a rest stop and boondocked for the night. It's so convenient and comfy to be able to drive somewhere, find a spot, pop the top and get a good night's rest. We love you, Beastie!
Getting a head start in this fashion was very helpful, as the drive from Mammoth to Salt Lake City (specifically Sandy, UT), is 550 miles and nearly nine hours. Too much for one day. As it was, driving the remaining seven hours was a long journey / drive. It's a good thing 1der loves to drive Beastie, as I got to look out the window, relax and enjoy the beautiful scenery.
One of the things we love most about these trips is the spectacular landscape. It's so beautiful, expansive and deviod of populations. As a passenger, it's easy to get lost in one's mind, looking at amazing clouds and contrails and examining the passing terrain.
A selection of just some of the amazing, beautiful clouds and scenery on our drive from Mammoth to Alta.
We arrived in Sandy around 6pm and met up with our friend Mike, who flew all the way out from North Carolina to join us for a couple days of skiing at Alta. He met us here last year, as well as for two other trips: Grand Canyon 2015, and backpacking to Thousand Island Lake last summer. The fact he was willing to meet us again indicates one thing: he's truly insane. And here you thought the indicator is because we're super cool. Ha!
Mike and 1der - Last year in the Snowbird Parking Lot. And Beastie made friends with the yellow school bus!
We hit Alta yesterday and had a great day on the slopes despite it being cloudy with just okay visibility. Unfortunately Mike took a hard fall on one of our favorite runs / gullies, Running Dog Nose (love the name!) and Glory Gulch, and went down for the count. He flew all that way to get hurt and had to fly out the next day, cutting his trip short by a day. Bummer, dude.
This year, our last day together was cold and cloudy, so I'm using last year's image of us. We are wearing all the same clothes again this year, so if I didn't tell ya this is an old pic, ya'd never know. Heh-heh...
1der and I skied again today at Alta, and it was very cold and snowing all day. We stopped into the mid-chalet for a quick bathroom break and ended up meeting a cool family who are in the middle of a one-month ski trip at Alta. Turns out they live in the Bay Area, and they were staying at his family's cabin that's literally in the middle of the ski mountain; truly ski-in / ski-out!
His family has owned the cabin and the land for over fifty years. They were super nice and invited us in. Unfortunately we couldn't stay long as we didn't want to ski to the bottom in the dark. I loved the exit: ski the trees, hit a run, take it to the bottom. How cool would it be to stay overnight in the cabin, secluded on a ski mountain, when it was snowing all night? And then hit all the fresh powder without having to take a lift at the top. This is my idea of heaven...
A pano of the cabin and its surroundings.
Here is our ski-in / ski-out cabin. Primo parking at Alta!
---
Leave a comment
Comments will be approved for public display.